THE TRAVEL DAILY TEAM
About us:
Travel Daily was started in 1994 by Mike Heard, who wanted to create the most reliable and up to date travel news publication available. Distributed by fax every day, TD was a hit, and quickly gained a reputation for being first with the news. Looking to retire, Mike turned to his friends Bruce and Jenny to continue to grow his legacy into something great.
Bruce and Jenny Piper both changed careers completely when they  bought Travel Daily in 2004. Risking it all to continue to make Travel Daily the most timely and accurate travel news publication in the market!
Over the last decade Bruce and Jenny have grown Travel Daily to hold a significant place in the Australian travel publishing scene, and are proud of Travel Daily's reputation for accurate and timely reporting – as well as providing something to smile about each day.
Travel Daily is produced each day by a dedicated team of experienced professionals.
Our aim is to be first with the news, bringing the travel industry all of the relevant information they need, as well as providing an entertaining and edifying read.
Travel Daily's dedicated staff include:
Management:
Bruce Piper: Editor in Chief and Publisher
Email: bruce.piper@traveldaily.com.au
He's proud of his more than 20 years as an electrical engineer but thinks the travel industry is a lot more fun!
Bruce loves writing the Window Seat column, writing quirky photo captions and fiddling with computers, and when he's not working enjoys spending time with their three teenage children as well as being involved with his local church.
Jenny Piper: Business Manager
Email: jenny.piper@traveldaily.com.au
Jenny's role involves the administration of the business, including all the accounting; but she is involved in so many aspects of the business it's hard to put her in just one box!  Having come from the pharmaceutical industry Jenny finds the travel industry  much more fun. The people in the industry are great – they are enthusiastic and excited about what they do and that's contagious. The best part of coming to work is working with the team. The family atmosphere means that its always a lot of fun!
Outside of work spending time with the family is Jenny's greatest delight, though she is lucky (or unlucky) to have some of her kids working with her. Despite working in the industry for more than a decade, thare are still plenty of places she wants to visit. But for her nothing compares to the beautiful Jervis Bay in the South Coast of NSW!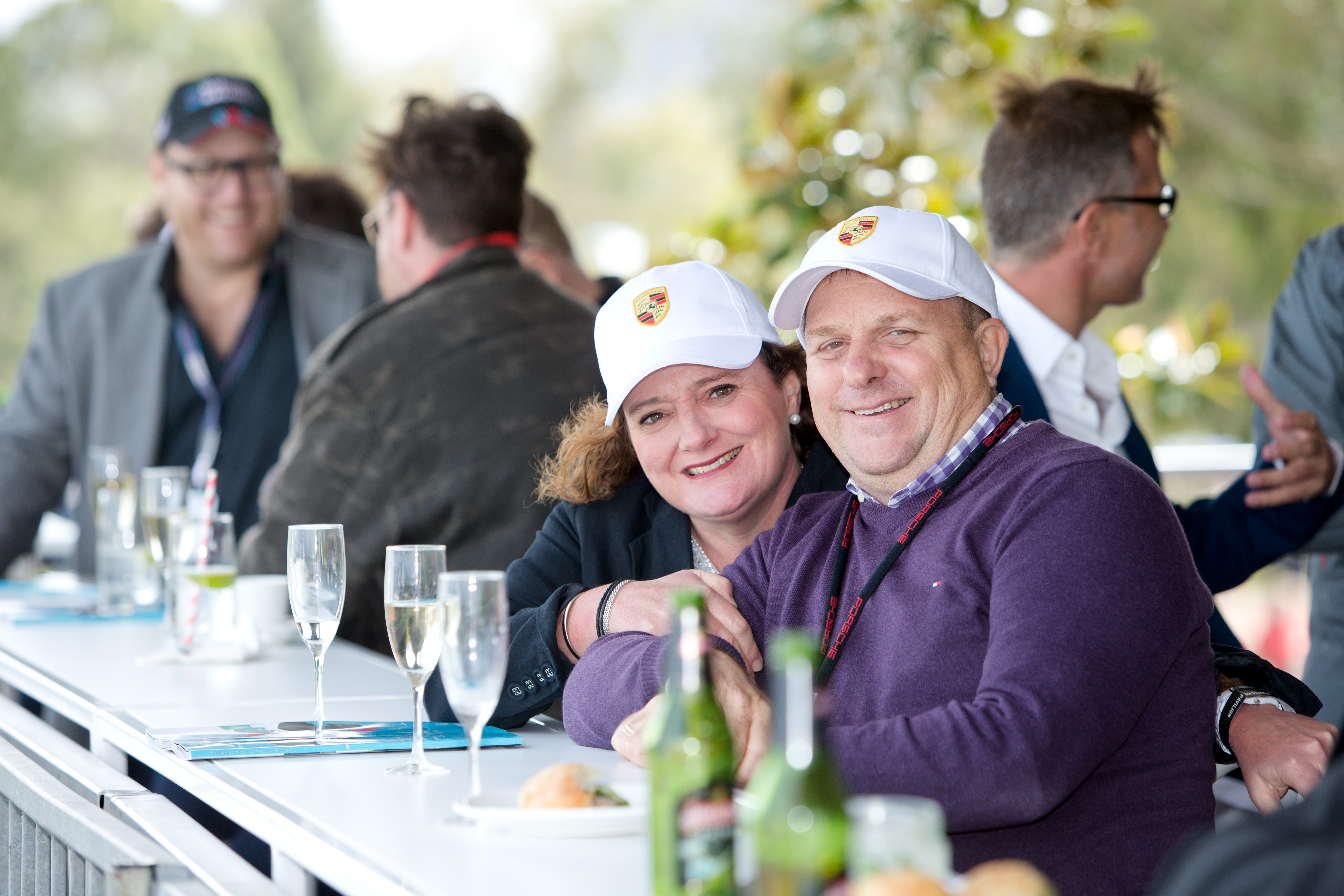 Pictured: Bruce and Jenny enjoying a quick trip to Melbourne.
Christian Schweitzer- General Manager
Email: christian.schweitzer@traveldaily.com.au
Christian is our fantastic general manager, and he spends his time  utilizing strategies, assets and policies to best achieve shareholder objectives, making sure we get the most out of the business. With more than 20 years experience across sales, marketing and customer service in a variety of sectors, as well as an MBA, he's more than qualified to deal with any challenges he might face during the day to day operations of the business.
While he loves continually learning, connecting with industry peers and of course dealing with TD's talented staff; his absolute priority is his young family. If he ever gets the chance Christian loves to watch the F1 or football from his armchair, with a Leffe Blond beer in hand.
Editorial:
Jon Murrie: Managing Editor
Guy Dundas: Editor
Jasmine O'Donoghue: Writer
Matt Bell: Writer
Adam Bishop: Writer
Mal Smith: Reporter
Marketing:
Sean Harrigan: Head of Advertising and Marketing
Lisa Martin: Sales, Production and Marketing Executive
Sarah Piper: Production Coordinator
Melanie Tchakmadjian: Sales, Production and Marketing Executive
Rowena Rodgers: Marketing
Ben Piper: Marketing Assistant
Lisa Maroun: Advertising Executive